Services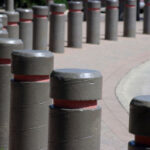 Knowledge Base of Physical Security Products
There are many physical security products on the market today and differentiating between product offerings can be challenging. Owners, designers and security professionals are often inundated with sales pitches from competing vendors with few unbiased information resources to turn to for comparisons. Stone Security Engineering has an extensive knowledge-base of physical security products such as blast resistant windows, anti-ram vehicle barriers, perimeter walls and blast resistant doors; and is able to assist clients in comparing product features from multiple vendors.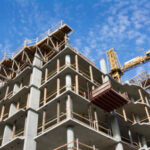 Planning
Considering counter-terrorism measures during the master planning and project planning processes enables the project team to incorporate risk reduction from project inception; leading to more efficient, elegant, and cost-effective strategies and solutions. Stone Security Engineering works with project teams through the planning process, advising on site layout, building materials and massing, and building program layout. Work on these projects usually begins with a "Physical Security 101" class for team members to orient them to the implications related to their disciplines.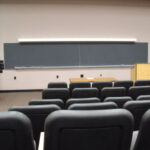 Training
We believe in the adage that knowledge is power and are therefore devoted to sharing information and creating an informed consumer base. Stone Security Engineering presents blast and security engineering training classes for owners, contractors, oversight agencies, vendors and first responders. Classes can be customized to meet the goals and knowledge base of attendees and can vary from one-hour to multi-day sessions, depending on the curriculum.
Multi-threat Vulnerability Assessments
Before owners and clients can develop effective risk-reduction programs, they must first quantify their current vulnerabilities. Stone Security Engineering performs Multi-Threat Vulnerability Assessments against a wide variety of attack modes including Explosions (whether from VBIED or MBIEDs), Vehicle Ramming, Ballistics and Mob Attacks. Working with the client we identify critical assets, potential attack modes, and operational single points of failure. Once these parameters are developed, we perform analyses for the existing buildings and facility components and develop existing conditions assessments with recommendations for cost-effective ways to reduce the risk and increase protection.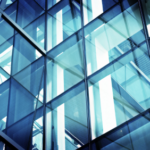 Criteria and Standards Development
We believe that there are no cookie-cutter solutions to protecting people and property from terrorist attacks. Standards that are appropriate in the Financial District in New York City may not make sense for a building in a Midwest downtown area and standards developed for buildings built on military bases in the United States may not meet the needs of a compound in Kabul. Building on years of experience with a wide array of building and facility types, Stone Security Engineering works with clients to develop criteria and standards tailored to meet the risk reduction, resiliency and protection needs of their organizations.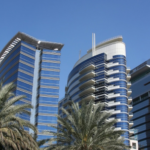 RFP and Solicitation Document Development
Even when clients and owners have well-developed criteria and standards documents, the task of translating them into effective Requests for Proposal and project solicitation documents is rarely a straightforward process. Many counter-terrorism and physical security standards are written primarily by security personnel or are written very generally to cover multiple project types. Stone Security Engineering assists clients in incorporating general security documents into project specific Request for Proposal and project solicitation documents.
Security Design Analysis
Stone Security Engineering works with design teams to incorporate AT/FP, blast, progressive collapse, ballistic, forced entry and other security engineering requirements into overall project design.  As part of the design team we provide support and recommendations to the landscape architect, architect, structural engineer and MEP engineer to incorporate required measures into the design.
As needed, we utilize military and other knowledge-base manuals for forced entry, ballistics and vehicle ramming and perform non-linear, dynamic analysis for blast resistant design.  We are experienced at addressing a full array of interior and exterior threat scenarios and analyzing and designing buildings to resist progressive collapse.
We are experienced in applying government criteria documents and manuals such as the PBS-100, the Interagency Security Committee Security Design Criteria for New Federal Office Buildings and Major Modernization Projects, the DoD UFC 4-010-01 Minimum Antiterrorism Standards for Buildings, the  DoD UFC 3-340-02 Structures to Resist the Effects of Accidental Explosions, GSA Progressive Collapse Guidelines and the  DoD UFC 4-023-03 Design of Buildings to Resist Progressive Collapse (updated in July 2009).
Post-Event Evaluation
Stone Security Engineering provides experienced analysis and understanding to help increase site security and protection for the future.
Call or Email us at (646) 649-3169 or Info@StoneSecurityEngineering.com